"Mountain Lights" is an immersive large-scale art installation of light held in the summer, set in the vast nature of the all-season "Niseko Hanazono Resort" in Niseko, Hokkaido. This spectacular outdoor exhibition of light will be the first installation in Japan by British artist Bruce Munro.
Thousands of gently glowing firefly sculptures, (each made with 24 strand optical fibre) will blend in and illuminate the landscape with a total of 180,000 individual points of light. These 180,000 points of light transform into a 1.3 km-long ribbon of light, illuminating the foot of Mount Niseko Annupuri organically, peacefully and magically.
The art to feel, from above and below
There are two ways to admire Mountain Lights. Visitors will have spectacular views of the entire artwork while traveling to the very top of the installation.
Stepping out of the gondola cabins, visitors will walk slowly through the lights, communing intimately with them, with the atmosphere and with nature.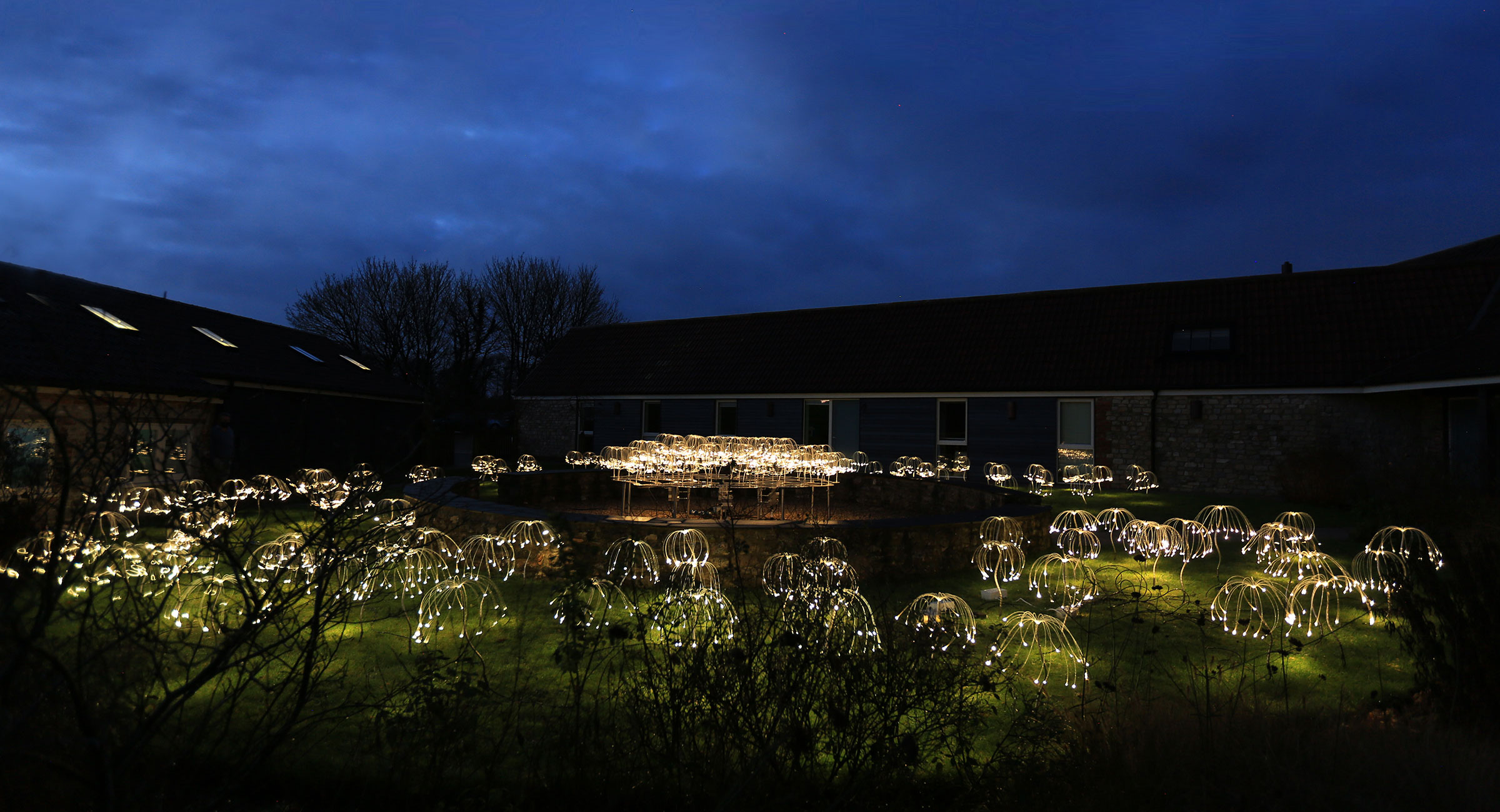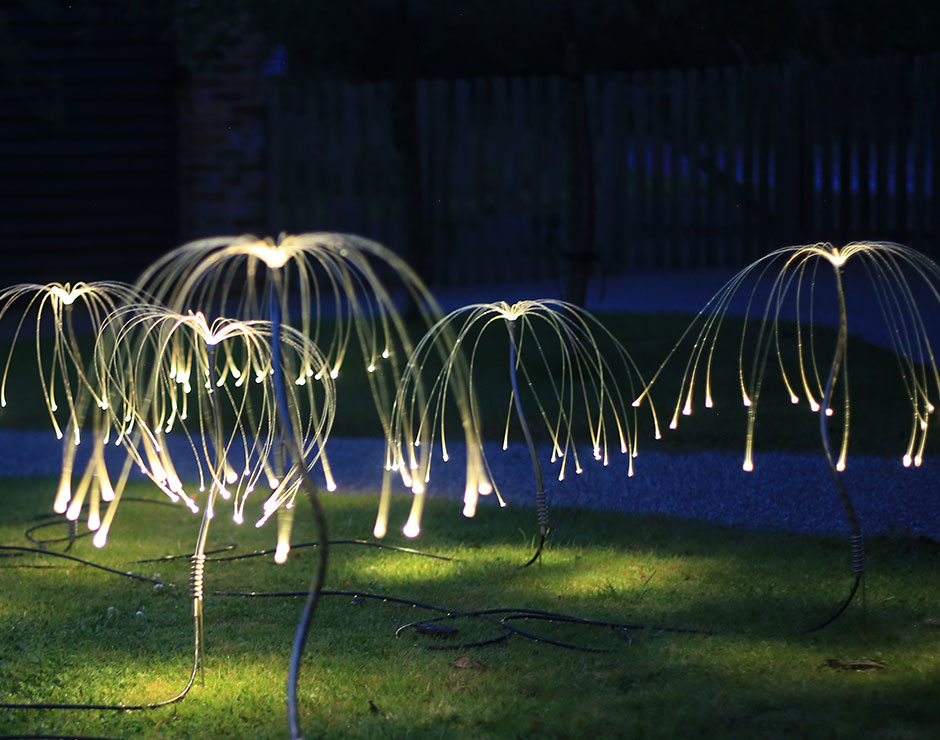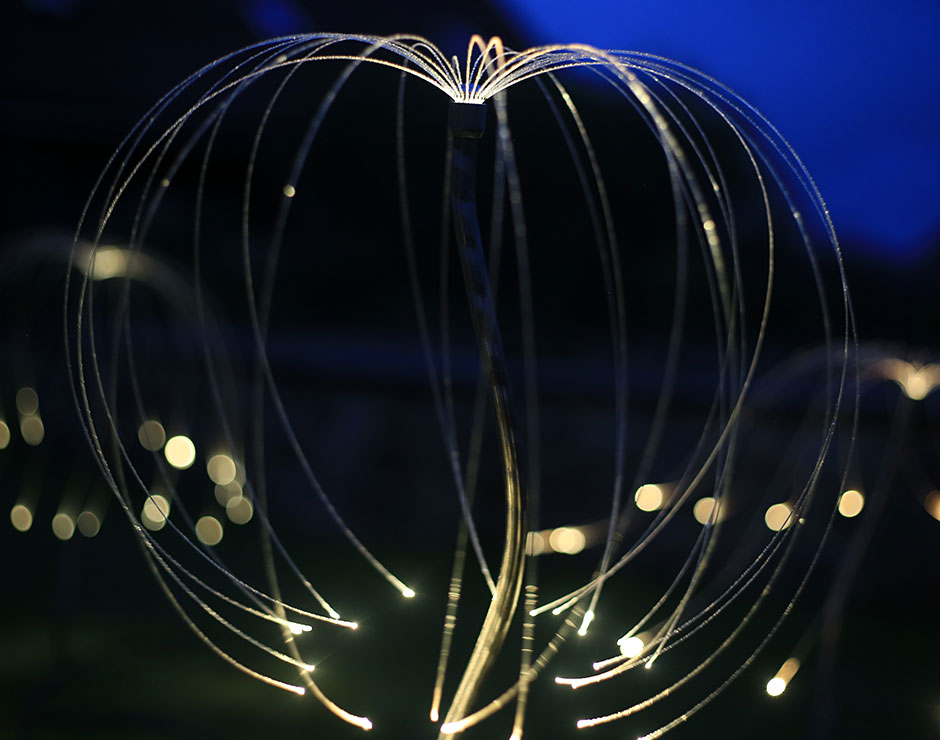 Concept
The Inspiration
Light is the modern formation of Fire.
In Hokkaido, the indigenous Ainu population regard fire as a powerful entity, and one of life's most essential elements. This is because it helps provide warmth and nourishment to human beings. In this belief, the hearth goddess, Kamuy-huci, is closely watching over our lives with love and compassion. The hearth fire is believed to be a portal and Kamuy-huci acts as the gatekeeper, communicating between the spirit world and our own.
Similarly, the Cadrigal People, the indigenous inhabitants of what is now the city of Sydney, use the word to "Putuwa" to express their love and compassion to others. Putuwa by definition is to warm one's hands over a fire and then transfer the heat by taking the hand of another person.
The volcanic landscape of Niseko is a potent reminder that snow, ice, and fire are dancing partners in the creation of the earth that we inhabit. Mountain Lights is also a reminder that the molten core of the earth comes from the stars, as do we.
All is one. In completely different parts of the world we find such similar acknowledgements about an element of nature.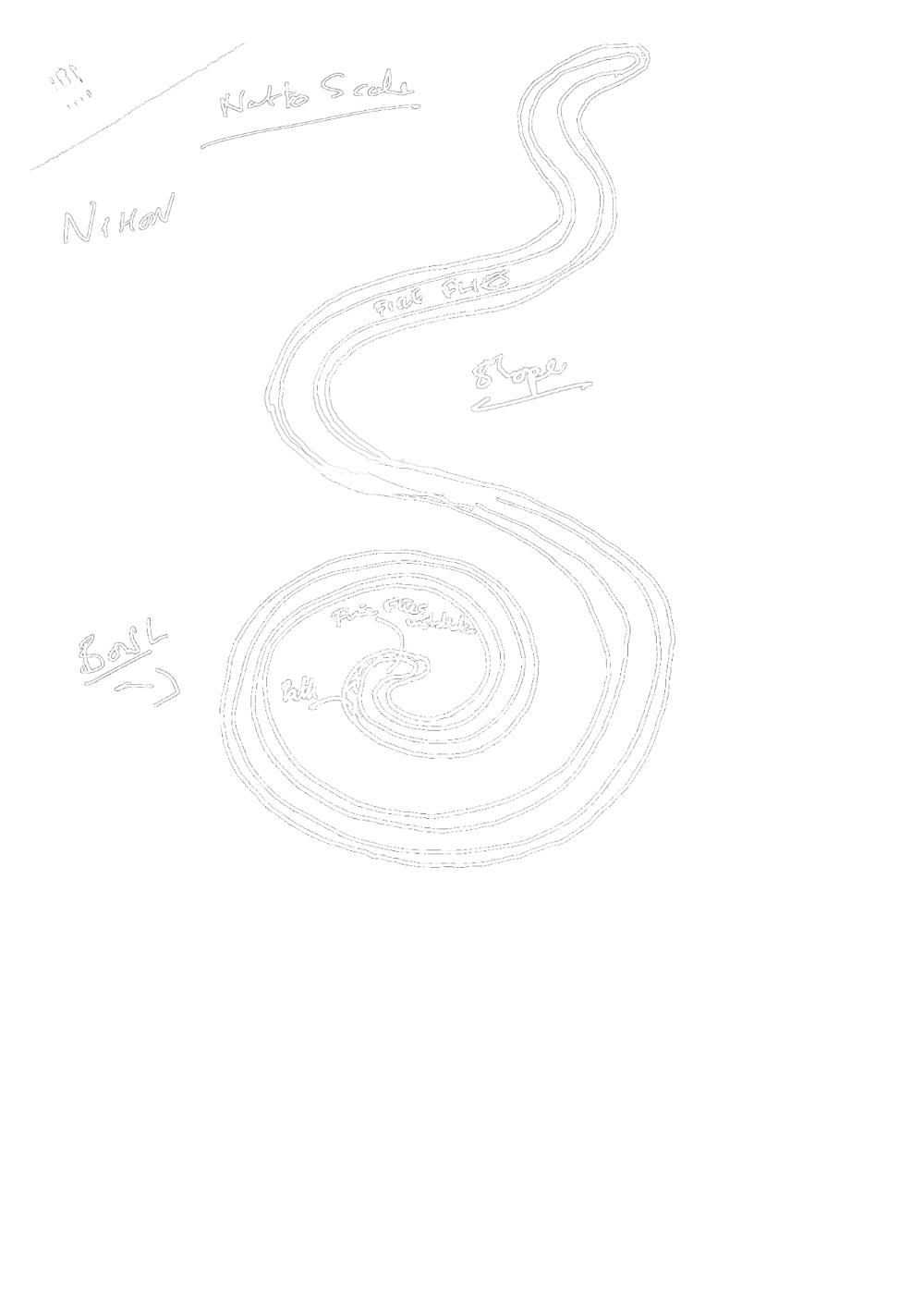 Lights for the Future
The beautiful expression of compassion and love from stories about fire is incorporated into the artwork. Individually, the fireflies are created from twenty-four strands of fiber optic cable, resulting in a staggering total of one hundred and eighty thousand points of flickering light.
Visitors are thus encouraged to think of each firefly stem as an abstract plume of fire that kindles the spirit, and awakens a sense of empathy and well-being.
We all have, inside us, the ability to return to nature, our origins, and to feel and appreciate the loving kindness and the warmth we receive from it, and how it inspires us to start walking again.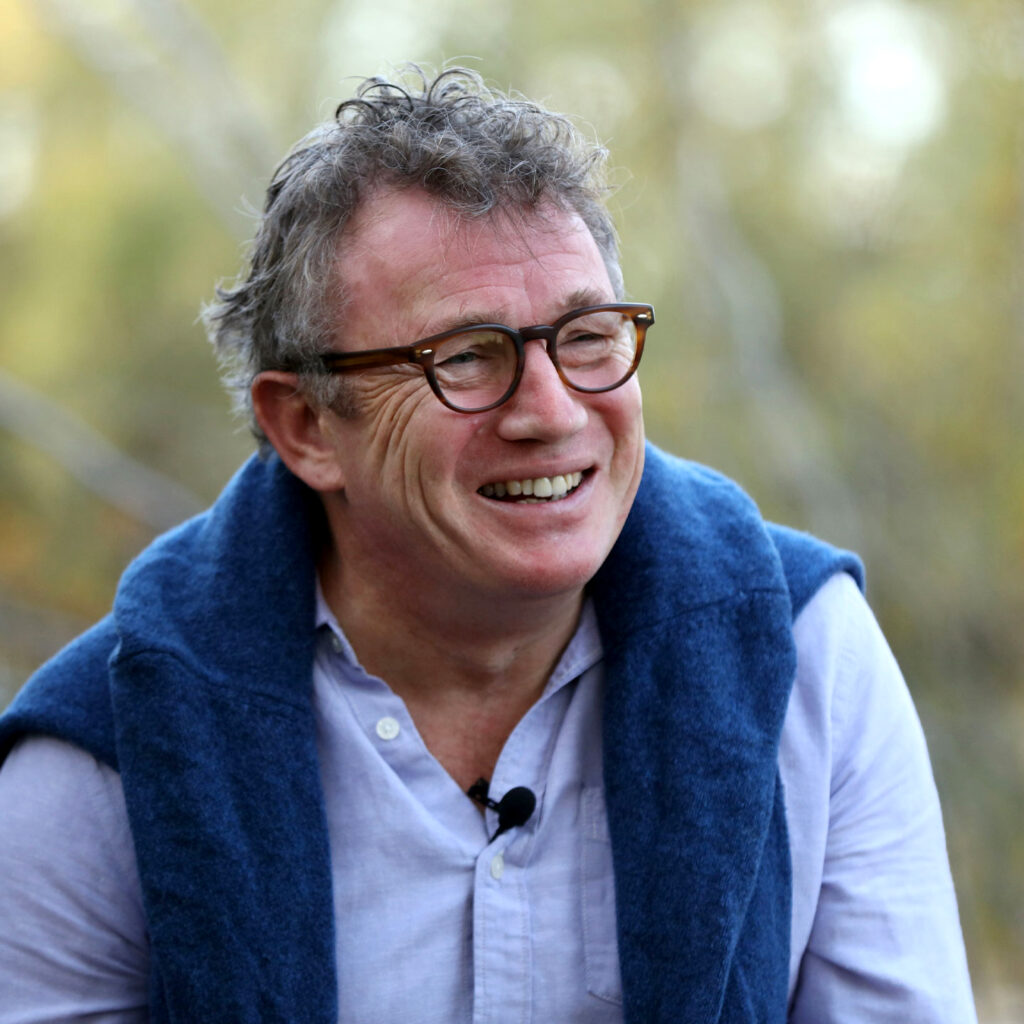 Artist
BRUCE MUNRO
British artist Bruce Munro is best known for immersive large-scale light-based installations inspired largely by his interest in shared human experience.
Message
I first discovered light as a medium after leaving art school, where I had studied and graduated with a bachelor's degree in fine art. When in Australia, I worked for a company manufacturing display signs using a glowing ultra violet light whose properties I just loved. I choose to work with light because working with a medium that was so very pure and true enabled me to express so many of my ideas that filled my head and my sketchbooks.
In my early 40s, I began to create pieces using repurposed manufacturing components and light that became very personal. I realized that I had always been striving to be so different, to make my art different, but starting then I began looking for a shared experience. I've kept sketchbook journals for the last 40 years and had recorded moments and memories of feeling at one with the world – and I realized that could be expressed by light.
Our experiences of being connected to the world in its largest sense, of being part of an essential pattern, became my true subject matter.